Welcome Back Chiefs!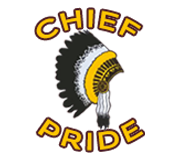 ---

Crazy Horse School staff welcomed students back to school for the 2022-2023 school year on Tuesday, September 6, 2022! Everyone was anxious to see the students and get the school year started! Elementary students were welcomed with a circle and introductions in the school commons area by Elementary Principal Amelia Blackbear and Superintendent Dr. Margo Heinert.

Crazy Horse Middle and High School students were welcomed back with Words of Encouragement by Richard Moves Camp in the gym. Mr. Moves Camp encouraged students to come to school and to learn as much as they can in the western culture.

Students are reminded that masks are required in the building and that they need to come to school everyday and attend classes and complete coursework to be successful with their education. Parents are encouraged to contact their child's teacher or Principal with any questions. Lets have a great school year!