Recountre meets with CHS Students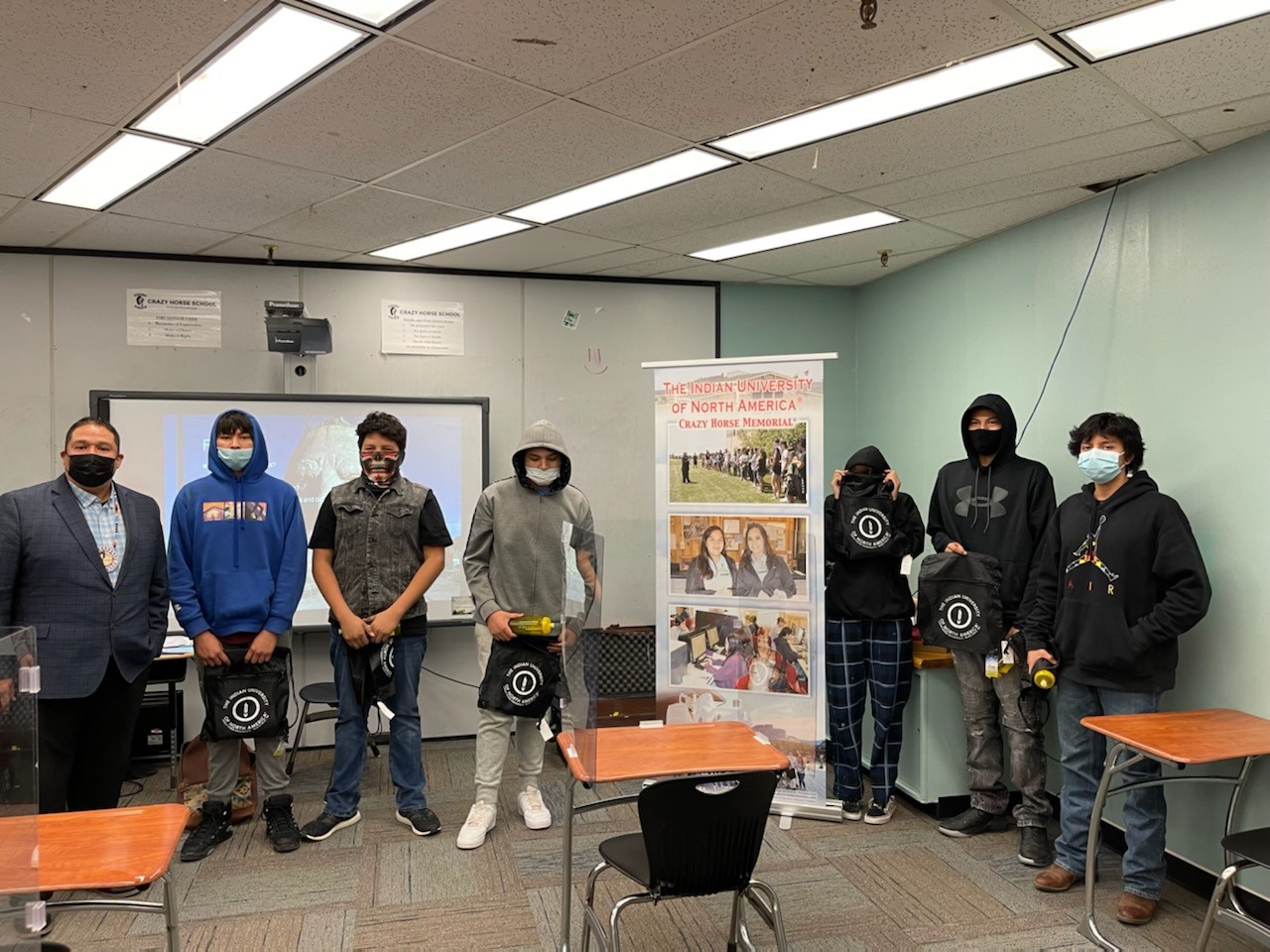 ---
Whitney Rencountre presented to Crazy Horse High School students for the Indian University of North America's 7th Generation summer program that is a chance for students to earn college credits this summer. The program includes the opportunity to complete and earn 12 hours of college credit:
college courses 4 that will amount to 12 credit hours
ARTH 251 (American Indian Art History)

ENGL 101 (Composition I)

PSYC 101 (General Psychology)

SPCM 101 (Fundamentals of Speech)

The program also offers participating students the opportunity for summer employment

The Welcome Center

Ticket Office

Restaurant & Snack Shop

Gift Shop

Tour Guide

Student deadlines for participation are:

February 1st – Priority Deadline (Applicants will be accepted on a rolling basis

until class is filled. Enrollment is limited.)

March 1st - Regular Deadline

This is a summer program where the graduate will stay at the Indian university for 8 weeks to gain work experience, attend college class, and participate in many of fun activities with the university.

If any parents or students have further questions regarding the program, please contact a member of the counseling staff.