Free, online tutoring available for K-12 students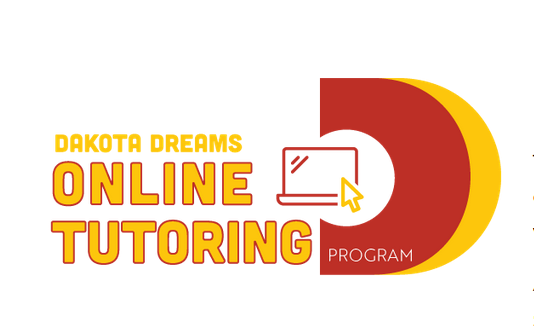 ---
Free, online tutoring available for K-12 students
South Dakota students and families can access a new, online tutoring program, staffed by college students who are preparing to become teachers. The Dakota Dreams Online Tutoring Program offers FREE online tutoring to K-12 students across the state. One-on-one tutoring sessions can help students with their homework, tackle specific trouble areas, and address broader educational concepts. As educators, you understand the impacts the COVID pandemic has had on students. This program is meant to supplement efforts at the local level to address learning loss and support all students in achieving their highest potential.
Attached is a tool teachers can use to send home information about the program to families. It includes areas teachers can fill in to help families understand what kind of tutoring and resources might be most helpful for their students.
Please note: In order to access the service, parents or guardians must register their students, not the school.
PROGRAM BASICS
The program is staffed by university students accepted into their Schools of Education at Black Hills State University and Northern State University.
It utilizes a simple and secure online platform, where students and tutors connect for virtual sessions. The platform is a one-stop shop for scheduling and conducting sessions.
Subject areas include: English/language arts, math, science, social studies.
Tutors will be available Monday through Sunday afternoons and evenings. The service will not be available on holidays and during Christmas and spring breaks.
In order to access this free service, parents first need to register their students to use the platform. Once registered, sessions can either be pre-scheduled or on-demand, depending on tutor availability.
The program is a joint effort of the South Dakota Board of Regents and Department of Education – administered by BOR and funded with federal dollars available to DOE through the American Rescue Plan.
Questions about this program should be directed to onlinetutoring@sdbor.edu.