Janis and Moves Camp's High School Students Earn Achieve 3000 Program Recognition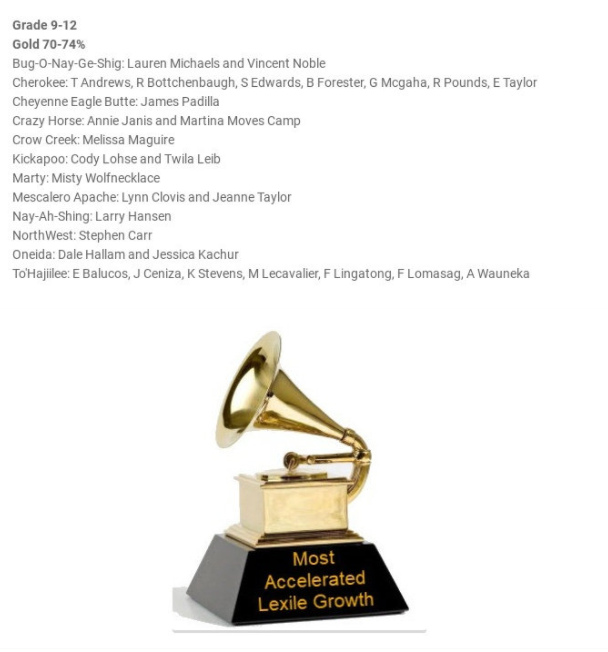 ---
Crazy Horse School High School students were recognized in the Achieve 3000 December Newsletter. There are 42 school participating in this Reading Intervention program across the US. One of the goals of the Achieve 3000 Program is to have students complete 2 articles each week and the goal is to have a score of 75% or higher. Annie Janis's High School Science classes and Martina Moves Camp's High School Reading classes were recognized for their efforts with this program in the month of November in the National Achieve 3000 Newsletter. Students in their classes participating in the program completed 2 or more articles each week and received scores of 70-74% or higher.
Achieve 3000 is an online reading intervention program that all Crazy Horse School students in grades 3-12 are enrolled in. Students in K-3 are enrolled in the beginning program that is called SMARTY Ants. Students can work on this online program at school or at home with internet access. Students are encouraged to regularly log on and complete lessons. If parents have questions about this program, please contact your child's teacher.
Congratulations Students! We are proud of you!