College Visit Day!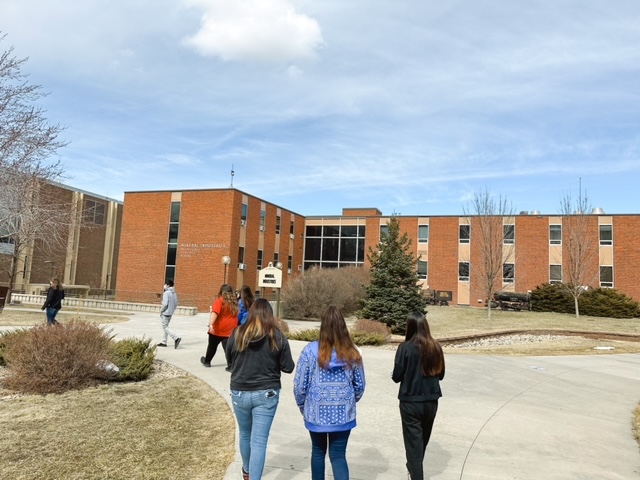 ---
What a busy past few days it's been for some of our high school students. On Friday (3/24/23), 17 students ranging from freshman to seniors had the opportunity to tour two colleges: Western Dakota Technical College & South Dakota School of Mines. Students got to explore various programs and even listened to a student panel.
On Monday, 12 students (juniors and seniors) got to tour United Tribes Technical College (UTTC) in Bismarck, ND. Students had the opportunity to fill out a UTTC application on site and receive a hoodie. 10 of the 12 students completed this!
These visits were made possible by the Wanblee Future Grant Program, which assists students to successfully enter post-secondary education.